Who are we?
With 27 years of experience in marketing, we offer a comprehensive range of digital services, making us your one-stop shop. Our specialisations include marketing audits, online marketing, influencer marketing, video and storytelling, digitisation, software, lead generation, database management, training and coaching, copywriting, translations, website and web shop development.

We also offer sales, business development and management support. Our expertise enables us to help you in everything related to these disciplines, making us a valuable partner for your organisation.

Whether optimising your digital presence, increasing your customer base, improving your conversion rates or developing new sales strategies, we have the knowledge and experience to support you in achieving your goals.

We are ready to work with you and provide tailor-made solutions to suit your specific needs and objectives.
Contact us today to find out how we can strengthen and optimise your digital and sales efforts.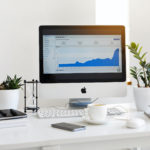 What is SEO and Social Media? Your website needs to be easy to find. We like to manage your campagnes.
Videoconsumption is growing faster than ever! By 2024, 85% of internet traffic will be video consumption?
Online and influencer marketing
Manage your Google and Social Media campaigns
Photo and video
We help you tell your story by choosing the right photos and/or making a video
Software
Digitization and software solutions for your business
APPs
Development of APPs for smartphones and tablets
Design
Together we work out your project from A to Z
Training and coaching
From sales courses to 1-1 coaching sessions
Websites
Simple and self-manageable.
Webshops
Selling online = reaching more people.